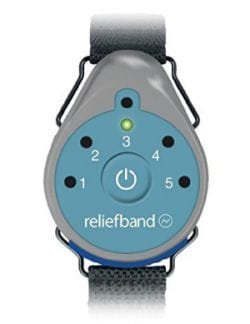 When talking about new and innovative products, the travel industry can't be left out of the conversation. More and more people are traveling now and 2017 promises to be a busy year in that respect. That's why companies and individuals are coming up with some cool and some wacky products to tempt travelers. We attempt to pick some of the best travel accessories in 2017 but there are a few here that aren't as new but only gained some traction recently. There are also some updated versions of slightly older products.
We're always on the look out for good anti-theft travel accessories because you want to be able to enjoy your trips without having to worry about being pickpocketed. Regular money belts are good for security but they're not the most comfortable to wear under your shirt or top. The ones that are worn outside just scream "tourist". That's why a better idea is to wear something that looks like a regular belt but actually has a hidden compartment where you can store some cash and even a folded paper copy of your passport, like this Zero Grid Travel Security belt.
It's a smart looking black nylon belt sized for men and women with an adjustable length to fit waist sizes 26" to 42". The inside features a hidden zippered pocket that you store several bills in and the storage space is roomy enough that you only need to fold the bills in half lengthwise for an easy fit. You don't even need to remove the belt to access the cash. Just twist it to unzip the pocket and easily remove or insert.
The zipper is YKK and the clasp-style buckle is non-slip durable plastic and TSA-approved. The nylon is fray-proof and water-resistant.
Quieton Earplugs
Noise is always a problem while traveling and especially if you want to get some much needed shut eye. If jet lag comes into play, it's an even bigger issue! That's why having a good pair of ear plugs can make all the difference. But instead of getting just any earplugs, why not go a step further and buy ones that actively cancel out noise like these Quieton earplugs? They are very comfortable to wear and come with two sets of silicone tips – one for small ears and one for big. Unlike regular earplugs, these do an especially good job with low frequency bass noise.
They also work by sound attenuation to block all that background noise when traveling and is also great for a good night's sleep in a not-so-silent hotel. When you're back home and at work in an always buzzing office space, they will block all of it out to help you concentrate on the job.
They are automatically charged when you place them back into their case and can last up to 50 hours before needing a recharge, so there are no wires to get in your way. The charging case is charged by the included micro-USB cable and it takes just 1 hour to complete. When done, just slip the case in your handbag or pocket and go!
Remee Dream Sleep Mask
Like the special earplugs above, you could also consider getting a sleep mask to completely block out light when sleeping. However, a regular sleep mask will only do that. If you have trouble sleeping while traveling because of the environment you're in then the Remee Dream Sleep Mask goes a step further by helping you sleep through a proper REM pattern with the help of built-in rear-facing LEDs that can be programmed to play a pattern throughout your sleep cycle. The pattern targets your dream phase which is important to getting restful sleep. The intensity and pace of the patterns can be tuned to improve your overall REM cycle so that when you wake up you'll be refreshed and feel like you actually had a good solid night's sleep.
The built-in circuit is flexible so that it fits to the shape of your face and padded with foam for comfort. The shell is aerated to prevent heat build up. The new version features an updated design.
There are no wires to setup your sleep mask. Instead you personalize your setting through Remee's website and when done, you hold up the mask to the screen to receive the programmed flashes. The included and inexpensive CR2032 Battery can run for more than 6 months and is easily replaced at the end of its life.
Reliefband for Motion & Morning Sickness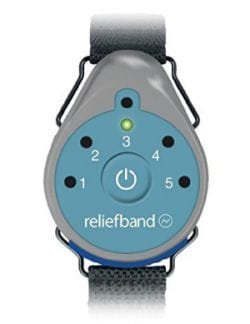 Whether you're planning a boat ride or are just prone to getting car sick, instead of taking medication ahead of time to prevent motion sickness and then dealing with potential side effects, just snap on the Reliefband to your wrist. You'll get almost instant relief without the side effects. In fact it is FDA-cleared and can also be used for morning sickness.
This battery powered band works by using neuromodulation to turn off the pathways that lead to nausea. This means that pulses are delivered to a pressure point on the inside of your wrist and that travels to the brain, which in turn regulates and returns your stomach to its natural gastric rhythms.
Urban Armor Gear Trooper Series iPhone Card Case
Urban Armor Gear is already popular for their super strong phone cases but their Trooper series of cases can also hold a few credit cards in a secure and hidden compartment at the back as well. They now have the UAG Trooper case for the iPhone 7 in black, rust and white and will soon come out with more colors.
If you have an iPhone 6/6S, then you already have a wider range of colors to choose from.
The hidden compartment can hold up to 4 credit cards and a bit of cash. The protective shell of the case is light but hard and resistant to soft impact. The raised screen lip and rear skid pads are rubberized for shock absorption. The design allows complete access to all the device control points and ports as well as zero obstruction to the camera and audio.
There is another less expensive EYN case that is similar to the UAG but more feminine-looking, and if you already have a phone case or don't use an iPhone but still want storage for your cards and cash, there is another option available to you, which is a stick on sleeve for the back of your phone or existing case.
ThermaCell Rechargeable Heated Insole
If you live in our ging to be traveling to a very cold place soon and plan to be outdoors for long periods of time, don't forget that your feet need to be warm too. For that extra toastiness, get a pair of ThermaCell Rechargeable Heated Insoles that you fit into the inside of your shoes and control with a wireless remote control.
There are no wires or batteries attached to you while your shoes are on. Instead, these foot warmers are recharged beforehand through embedded lithium ion batteries. You can then adjust the temperature to one of three settings according to your needs – no heating, medium or high.
Scrubba Portable Laundry System Wash Bag
Don't pay sky-high hotel laundry fees when on the road or carry a heavy backpack when camping. Instead get the Scrubba Laundry System Wash bag for a little bit of effortless scrubbing on your part for completely clean clothes all the time.
The inside of the bag features hundreds of small nobules that scrub away dirt when you use your hands to rub from the outside. Just fill the bag with water and detergent and close it before starting and it takes very little time and is much more effective than hand washing. The bag is extremely lightweight so you can travel light and just pack a few sets of clothes. This is also a good accessory to have if you're going backpacking. You might also consider our other recommendations for backpackers.
CGear Sand-free Beach Mat
If you're going on a beach or camping vacation, you'll need something to sit on in the sand. But once you're ready to leave, no matter how vigorously you flap your beach mat about, you'll have a lot of invisible sand still stuck on that mysteriously falls away once it's safely in the car. The solution is to get the CGear Sand-free Beach Mat. It is made of two layers of tough synthetic weave so that when sand falls on it, it all passes through and doesn't come back up. You can also spill drinks on it and it dries instantly.
There are D rings along the edge, so you can stake it firmly to the ground and lay your blankets or towels over it. The surface is rough so don't expect to be comfortable lying on it without something on top. To clean, just hose it down and you're done. The mat comes in 4 different sizes and a few different colors and it comes in its own carry bag.
Steamfast Home-and-Away Mini Steam Iron
You may not always get an iron everywhere you stay so instead of setting out for the day in crumpled clothes, you could travel with a really small and light mini steam iron like the Steamfast Home-and-Away. It really works just like a regular steam iron but it's small and can easily go in your luggage.
This 420-watt iron has variable temperature settings, gets hot in 15 seconds and has a 1.4-ounce water tank to let you do a quick ironing of your day's outfit. The small non-stick soleplate means it will do hard to iron spots around buttons, pleats and pockets more easily than a regular iron.
While you can also use it at home for quick touch up pressing, it's perfect for traveling, as it comes with a carry bag and features dual voltage so that it can be used anywhere in the world.
Camelbak All Clear™ Purifier Bottle
You can't always be sure to get clean and safe drinking water everywhere in the world and it's not practical to carry multiple bottles with you, so the
Camelbak All Clear™ Purifier Bottle comes in handy then. It is a 750 ml water bottle with its own built-in purification system that works even in extreme temperatures. The cap is impact and weather resistant and it insulates the UV bulb that purifies the water that you fill in the bottle, which can be directly from a tap or even a stream.
After filling the bottle, you close the cap and press and hold the power button for 2 seconds to start the purification process. Give the bottle a few shakes to agitate the water and the 60 second process starts while the countdown is displayed on the cap's LCD screen.
If you fill the bottle from a stream then you'll need the Camelbak All Clear™ Pre Filter as well to remove visible particulate matter before the UV purification process.
The bottle can be charged from any USB power source with a mini-USB cable and it will work for 80 cycles before it needs to be recharged, so your entire trip can be done with plenty of safe drinking water. You also get a standard Camelbak cap to use on the bottle for storage and zippered carry case for the UV bulb cap and mini-USB cable.